| | |
| --- | --- |
| | Pumps, Generators & Fittings |
Sharplift is proud to house a highly competitive Pumping and Irrigation sector that is one of the largest pump suppliers in Far North Queensland. Serving Industrial, Commercial, Marine, Municipal and Retail customers our department is staffed by some of the most experienced personnel in the region. With over 50 years combined industry experience they can advise on applications – small to large.
Sharplift is a local Master Dealer for Davey and offers a variety of brands to ensure customers have access to the best products for their purpose. On location we also house a pump workshop for servicing, repairs and maintenance.

We have various pumps available in marine grade stainless steel and zinc free bronze. Click here for more information about our range of AC and DC powered pumps, engine driven and manual pumps, and bilge blowers.

More Info...
We sell and support conventional GH series Honda powered generators from 2.5kva - 15kva with optional electric start in both diesel or petrol, and Silent Series Yamaha EF generators for quiet, continuous duty power supply.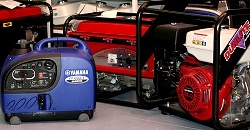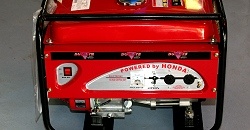 High pressure cleaners from small domestic units to large industrial units available in single phase, 3 phase and engine drive.
Sharplift stock a large range of valves for both marine and industrial applications including Braemar, Promet, Pegler, John / Equivalent, Tomoe, Challenger, Flomax, MSA, AIP, Kitz, and Tamar. Our valves cover a range of application types and formats including:
316 S/S 1 piece ball valve with lockable handle
316 S/S 2 piece, full flow ball valve with lockable handle
316 S/S 3 piece, full flow with thru bolts for servicing with lockable handle
316 S/S 2 piece, full flow ball valve with flanges
DR (dezincification resistant) brass ball valves
ZFB (zinc free bronze) gate valves and globe valves in BSP screwed or undrilled flange
Brass and stainless steel 3 way ball valves in both "l port" and "T port"
Butterfly valves in different material composition with stainless steel valves and stem
All globe valves can be altered to SDNR (screw down non return) upon request. We can also provide test certification for pressure relief valves if required.

Sharplift stock an extensive range of fittings in:
316 Stainless Steel
DR (dezincification resistant) Brass
Poly
Nylon
Galvanized Iron
Black Steel
ABS Solvent Weld Pipe And Fittings
Fittings are available in screwed BSP and also for butt welding.
Camlock fittings are stocked in both poly and mill spec alloy (higher grade than sand cast), and also in marine grade bronze or stainless steel.
We have also recently added an extensive range of HEP20 flexible push-fit poly plumbing system components to our stocked range. Visit www.hep20.co.uk for more information.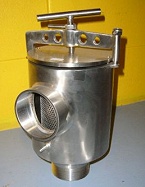 We stock marine grade suction strainers, standard strainers and filters including:
Hallmark Cast Stainless Steel Strainers
Bronze And 316 Stainless Steel Y Strainers
Scoop Skin Fittings In Stainless Steel or Bronze
Cast Bronze Scoop Strainers
Perko Bronze In-line Water Strainers
ABS Plastic Water Strainers
SHURFLO Clear Bowl In-line Water Strainers
Sharplift stock a large range of poly water tanks from small slimline units to large storage units. Available sizes include 550 litre, 1200 litre, 2300 litre, 4500 litre, 6800 litre, 11500 litre, 27000 litre and 48000 litre.
We supply and service manual and electric marine toilets from Jabsco and Johnson.